How To: Get A Smooth & Safe Shave Every Time
Mar 29. 2021 by
Shaver Shop Team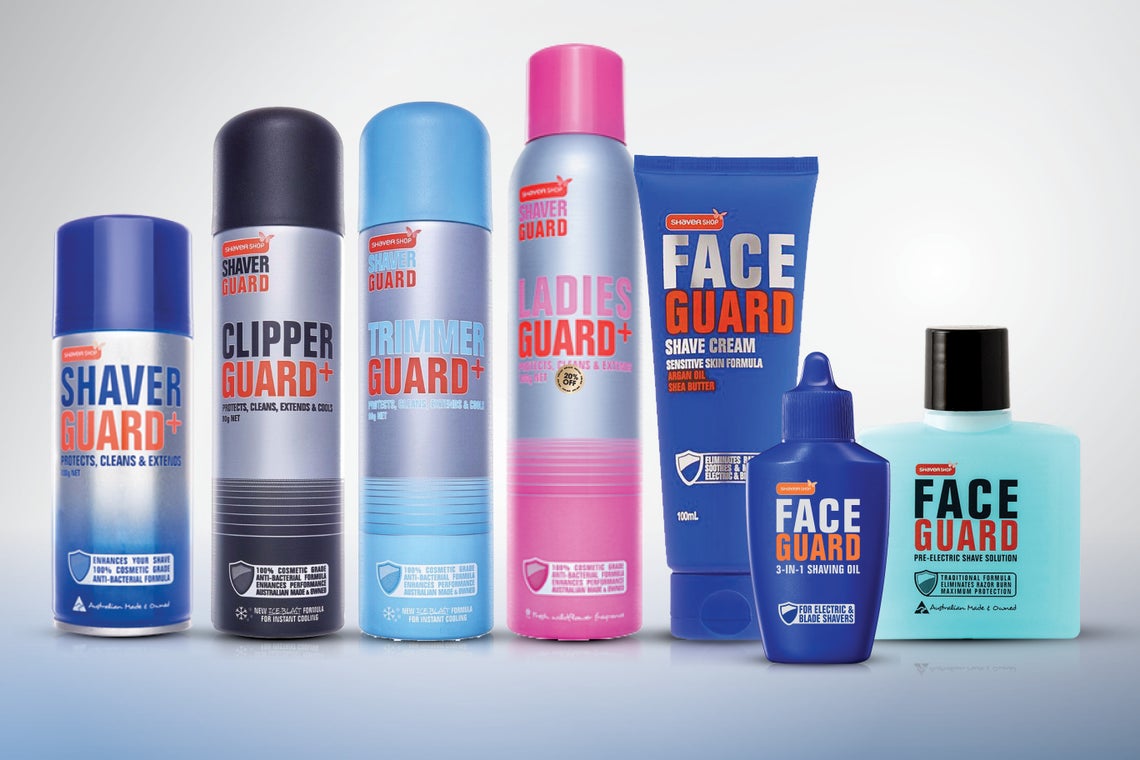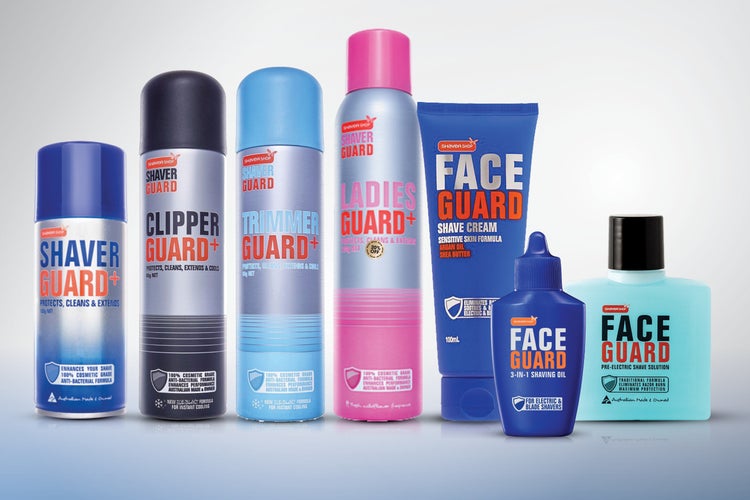 If you have ever ended up with ingrown hairs, skin irritation, nicks, or an infection following a shave, you may have wondered where you went wrong. We all want a smooth and safe shave, but many of us forgo a pre and post-shave routine to save time. Yet, these steps are an essential part to having a better and a safer, cleaner shave. They help keep the skin healthy and your shaver in tip-top condition.
When we shave, we remove the hair but also the outermost layer of the skin (Stratum Corneum), leaving it susceptible to clogged pores and bacteria. This is just one of the reasons why it's important to regularly clean your shaver and maintain the blades. Thankfully, our exclusive Shaver Guard range offers various solutions that can help - whether you're shaving your face, legs, underarms or bikini line. If you're not familiar with the range, read on to find out which product may be missing from your grooming kit at home.
TAKING CARE OF YOUR FACE
Let's start with Face Guard Original Shave Oil. The solution replaces old style shaving creams, expensive moisturisers and after-shave balms in just one easy application. Packed with natural ingredients like sandalwood, coconut and tea tree oil, it's suitable for all skin types and is designed to give every man the ultimate shave.
If you have sensitive skin or suffer from irritation and redness post-shave, then Face Guard Extra Sensitive Shave Oil is the solution for you. It has been scientifically engineered to give you maximum protection against razor burn, nicks, cuts and irritation and of course gives your face an ultra-close shave. This one is infused with natural ingredients too, including cedarwood, argan oil and soothing aloe vera, which is absorbed into the skin to eliminate irritation while moisturising and hydrating the skin. Better yet, the 3-in-1 Tri-Tech anti rash system inside is made for men with sensitive skin.
The 3-in-1 Shave Cream is another sensitive skin option with similar properties to the oil, it can be used on its own or in conjunction with an oil if you're extremely sensitive. We love that its multifunctional. It can be a shaving cream, an after-shave balm, an antiseptic, a skin healer and so much more. A great option for someone who likes to simplify their routine.
For those with a tough, course stubble that is hard to budge, try Face Guard Tough Beard. It has been scientifically formulated for heavy beards to penetrate deep into those thick hairs and soften them to give you the closest and smoothest shave you have ever had!
Using an electric shaver? Apply the Face Guard Pre-Electric Shave Solution before a shave. This solution creates a protective layer between the electric shaver and your skin, while lifting your beard and whiskers for the smoothest and most comfortable shave ever. Not to mention it contains witch hazel which is not only anti-bacterial but also helps to tighten the skin. It's the perfect solution for anyone with more mature skin.
Overall the entire Face Guard range can be used with a manual or electric shaver so whatever your preference, each product will work with both types of products.
TAKING CARE OF YOUR TOOL
Taking care of your face is just as important as your tool in hand. To extend the life of your blades whilst keeping your shaver more hygienic, be sure to use Shaver Guard post-shave. Simply hold the Shaver Guard can 10cm away and spray directly onto the foils and blades for three seconds. If applying before use, allow the shaver to rest for 10 seconds.
If you're using a trimmer before you shave, Trimmer Guard will be your new best friend. This lubricating spray blasts away all of the unwanted hair left hanging around after a trim. Its anti-bacterial properties then work hard to break down stubborn skin oils or left over pre-shave products, leaving your trimmers clean and fresh every time you use them.
Lastly, Clipper Guard, is the choice for your DIY hair clipper. It has been proven to maintain optimum performance and make the blades last significantly longer ensuring the monetary investment you make in your grooming tool lasts for years to come.
What's the difference between all of them? Clipper and Trimmer Guard contain added ingredients that are designed to cool blades. This is important as clipper and trimmer blades produce heat when they rub together. The cool blast agent from the Clipper and Trimmer Guard reduces the temperature of the blades to reduce friction and improve overall longevity.
It's not all about the guys! Ladies, opt for the Ladies Guard Shaver Guard, which will protect, clean and extend your foils and cutters. Perfect for wet shavers, dry shavers, clippers and epilators. With a cosmetic grade lubricant, this product keeps blades sharper longer so you can achieve silky, smooth skin. It also removes skin oils and dissolves shave cream build up, while its anti-bacterial formula kills germs.
For more information on Shaver Guard and Face Guard, click here.