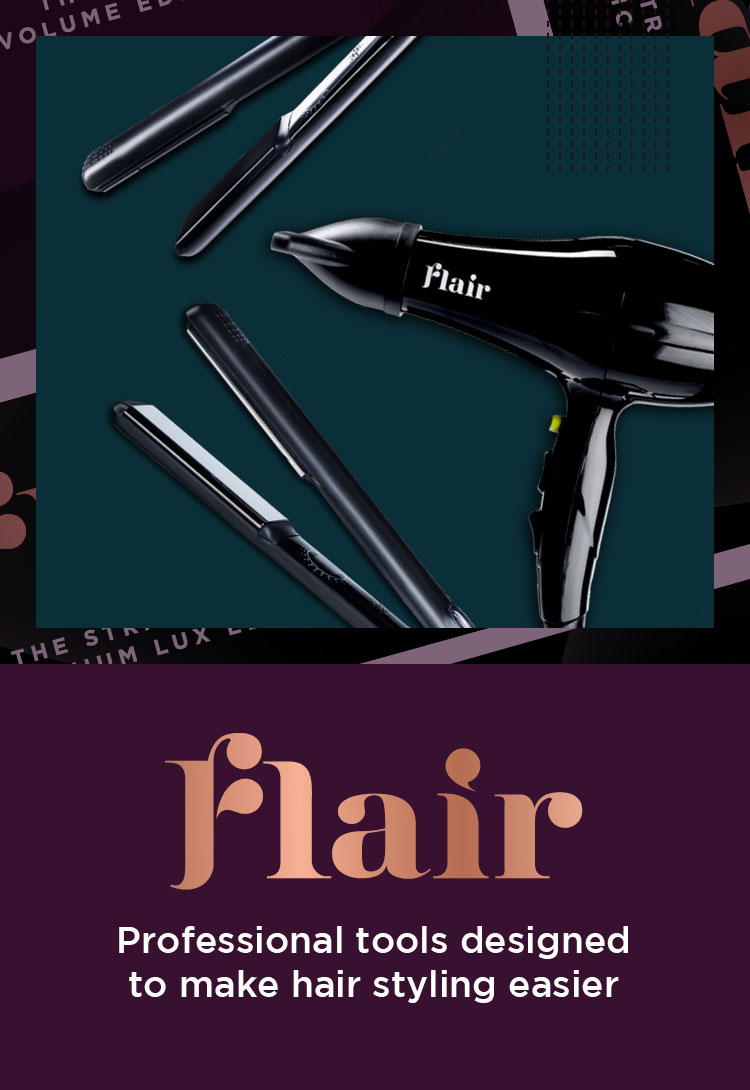 PROFESSIONAL STYLING TOOLS DESIGNED TO MAKE LIFE EASIER
STYLING TOOLS WITH SKILLS

With ionic technology and rapid heating, Flair's ceramic and titanium coated tools deliver stylish, fast, professional results every time.

CREATE THE LOOK YOU WANT

Flair is the confidence you have to look your best whatever your style. Suitable to create all styles from straightening to waves to curling.

SALON PROFESSIONAL

Designed to salon professional standards and gives the user a much more ergonomic and versatile experience when styling.

GREAT VALUE PRICES

The range showcases affordable styling toools and products which are great value without sacrificing on quality.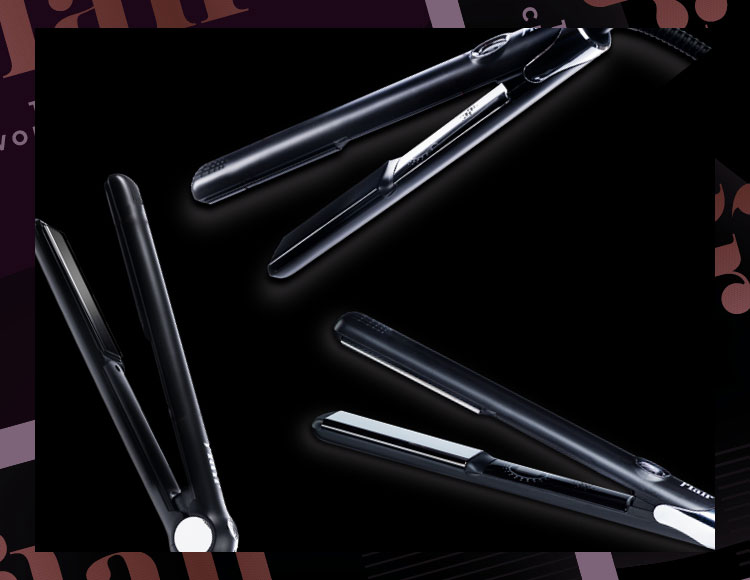 ▼

The Straightener Editions

Three professional straightening and styling tools, ideal for everyday use on all hair types. The Ceramic, Ceramic Lux and Titanium Lux editions will enable you to create beautiful hair at home.

Creates curls, waves, smooth and straighten hair with your preferred Flair Styler.

▼

The Curler Editions

Three salon professional curlers that are suitable for everyday use on all hair types. The 25mm Tong, 32mm Tong and 3 piece editions are designed to create soft, defined, lustrous curls that last.

The differing size barrels deliver a range of different styles – the 32mm will give a looser wave, 25mm will deliver a more defined and tighter curl formation and the 19mm will result in a tighter ringlet curl.

▼

The Dryer Volume Edition

A professional dryer with 2400W motor that enables you to create various styling techniques that is suited for all hair types.

▼

The Styling Range

Solution based range that is specifically designed to Protect, Repair or add Shine to hair, complementing all Flair Styling Tools. These professional styling products are suitable for all hair types and everyday use.