Introducing the next generation trimmer from Wahl - the Waterproof Stainless Steel Trimmer
100% Waterproof

For the first time, Wahl's Stainless Steel Trimmer is waterproof to IPX7, making it perfect for use in the shower, bath or rinsing under water.

Quick Charge Enabled & 6-hr Run Time

Lithium-ion technology provides you with up to 6 hours of continuous runtime as well as a 1-minute quick charge feature.

Upgraded Attachment Heads & Guide Combs

A combination of improved guide combs and blade attachments give you the power to trim any length anywhere - head to toe.

Superior Comfort & Control

Larger guard tip radius, high-gloss finish, DLC T-Blade and improved guide profile – designed and optimised for trimming perfection.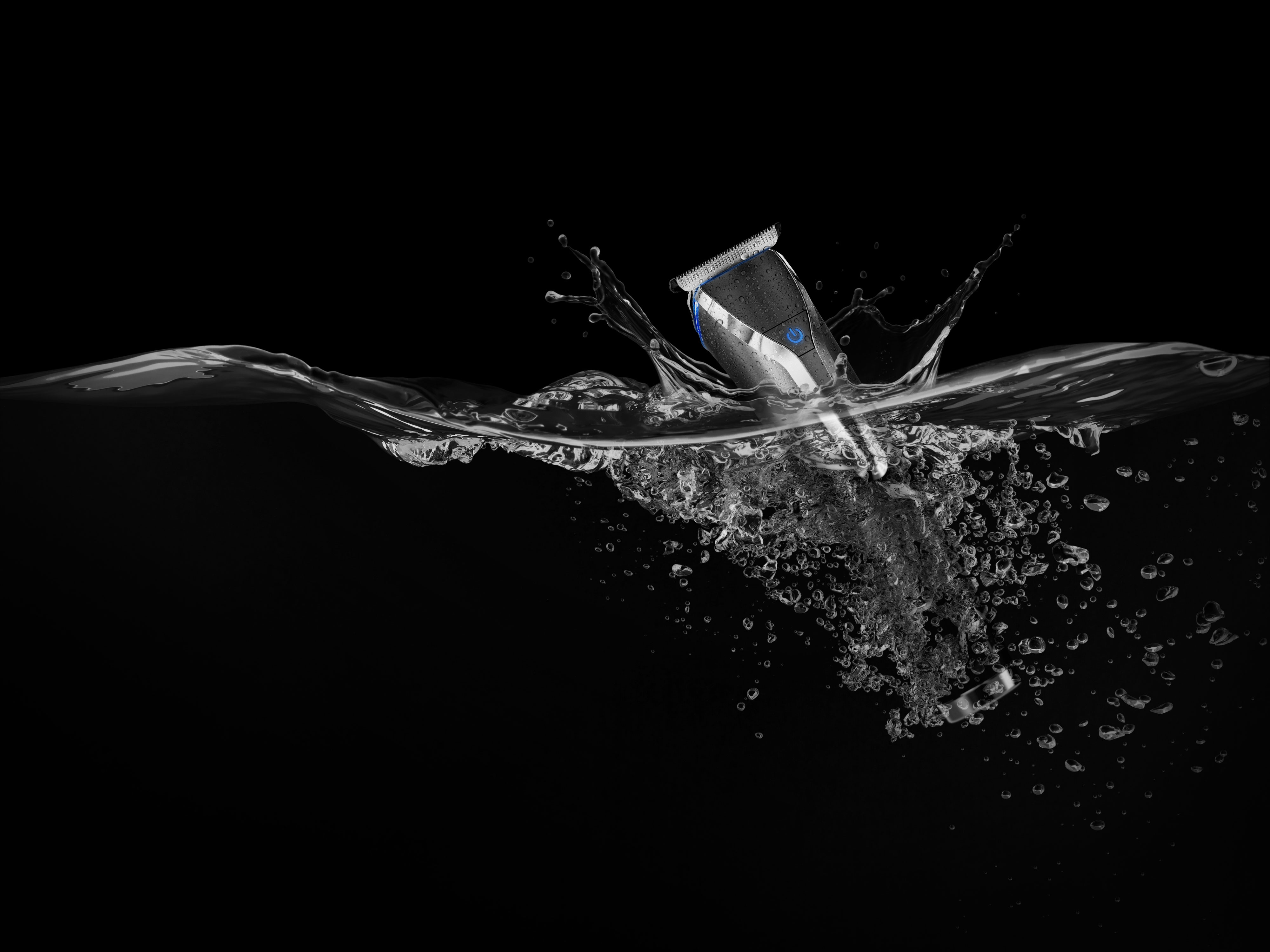 ▼

100% Waterproof

Perfect for use in the shower.

▼

Increased Durability & Strength

35% stronger than standard combs, eliminating bending and breaking teeth.

▼

Precision-ground Blades

Precision-ground washable blades stay sharp longer.

▼

NEW Vertical Trimmer

Ideal for removal of unwanted ear, nose or eyebrow hair.

▼

NEW Travel Lock

Safely lock your trimmer so it doesn't turn on accidentally.

▼

Everything Included

Each Wahl Stainless Steel Waterproof Trimmer comes with
everything you need for a superior trim, every time:
• Waterproof Stainless Steel Trimmer
• Stylish matching trimmer stand
• 4x attachment heads
• 11x premium guide combs
• Moustache comb
• Cleaning brush
• Charger
• Blade oil

▼

Attachments & Guide Combs

4x attachment heads:
  • Precision-Ground Blade
  • (DLC) Ultra Close T-Blade
  • Detail Shaver
  • Vertical Trimmer

11x premium guide combs:
  • Elite Guide combs - ½, 1, 1½, 2
   (1.5mm, 3mm, 4.5mm, 6mm)
  • Elite T-Blade Guide Combs - ½, 1, 1½, 2
   (1.5mm, 3mm, 4.5mm, 6mm)
  • Standard 10-position adjustable guide comb 2-11mm
  • T-Blade 10-position adjustable guide comb 2-11mm